Last week, I was going through old papers, throwing out notes from college seminars and I came across an issue of International Gymnast from January/February 2006. It was the 50th anniversary of issue of the publication, which started in 1956, way before the era of the "pixie" gymnast had started, and it contained my first piece of writing published outside of a high school or college newspaper.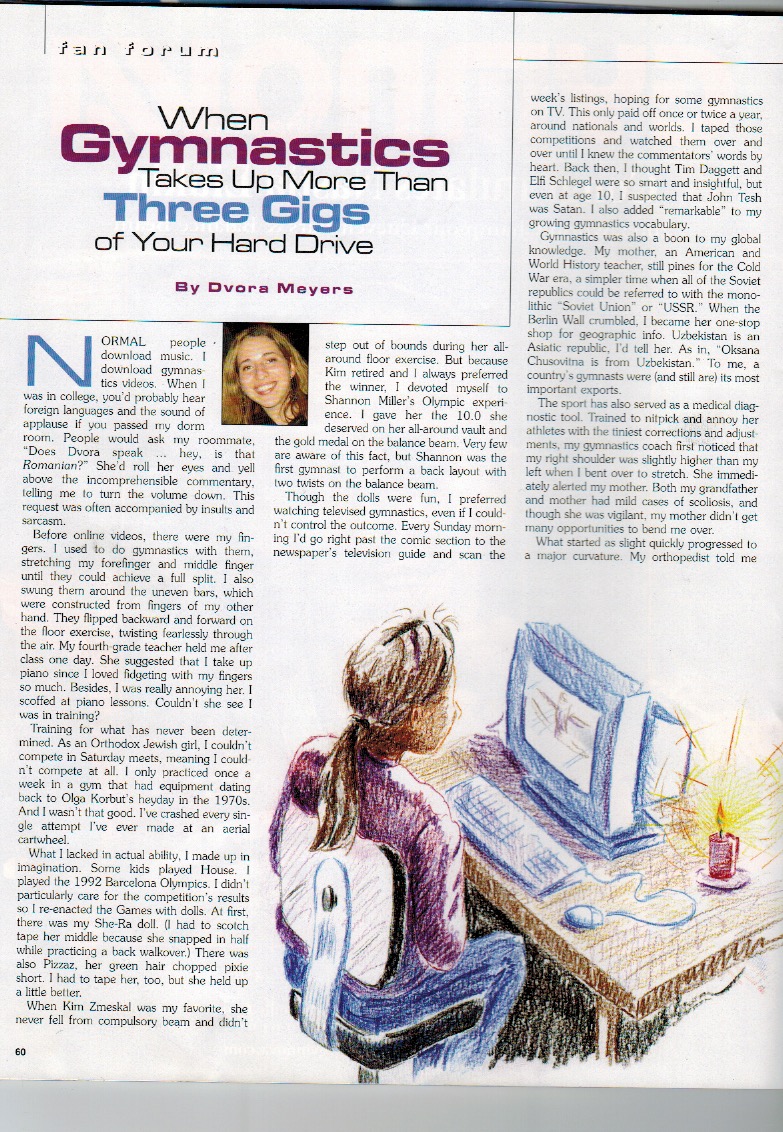 It's a personal essay about my early years of online gymnastics fandom and downloading gym videos. In college, I had (with the aid of a T3 internet connection instead of the dialup I had at home) discovered the world of online gymnastics message boards. There I encountered knowledgeable posters who pointed the way towards gymnastics videos and routines I had never heard of before. I was just a lurker but I learned a lot during those early years of online gymnastics activity.
The essay was my first stab at finding and creating meaning out of my passion for the sport, which often mystified me since I was so bad at actually doing it. If I wasn't in gymnastics for excellence or success then what did the sport offer me? It took me a long time to figure out how to answer that question. (In many ways, this essay probably laid the foundation for my Kindle collection, Heresy on the High Beam: Confessions of an Unbalanced Jewess.)
It's hard to read things like this, so many years after the fact, without cringing. When I wrote this essay, I was less than a year out of college. I was barely 22. I hadn't done any professional writing. I hadn't yet started MFA program for Creative Writing. I knew next to nothing about writing for an audience. Boy, does it show.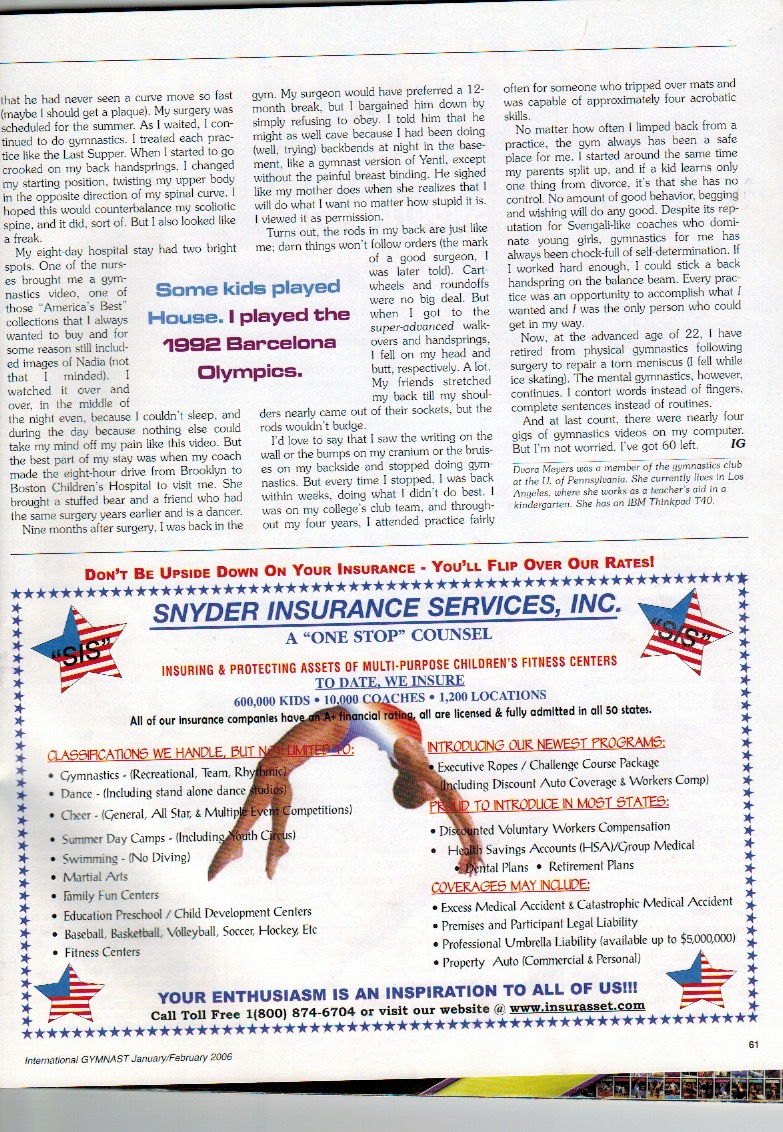 (And yet I'm sharing it with all of you instead of hoping it remained hidden in some landfill because I'm clearly a masochist. I should bring this up with my therapist at our next session.)
Cringeworthy or not, it's fitting to happen upon this essay again less than a month before my book on women's gymnastics is published. It feels like I'm closing the loop on this longstanding gymnastics passion, at least from a writing standpoint. It started with a personal essay, trying to sort out what gymnastics meant to me. And ten years later, it's ending with a deeply reported 300 page book that's attempting to figure out what role gymnastics plays in the wider athletic world and pop culture.